Dr. Steve Tatevossian
Redlands, CA dentist, Dr. Steve Tatevossian offers general, restorative, and cosmetic dentistry to patients throughout the San Bernardino and Riverside communities, and beyond. A graduate of Loma Linda University School of Dentistry, "Dr. T" as referred to by his dedicated staff and loyal patients, is highly-skilled and trained to perform the latest dental treatments. His spectrum of offerings goes beyond general dentistry to include full mouth restorations, cosmetic dentistry, including smile makeovers, orthodontics, as well as periodontal treatment for gum disease. His compassionate and professional bedside manner creates an experience for his patients that leave them feeling assured and confident. Dr. Tatevossian consistently pursues on-going training and certifications, and spares no expense in upgrading his technologies so that he can offer the best dental care possible. His goal is not only a beautiful smile, but outstanding oral health that carry his patients through every decade of life.
Meet Dr. Tatevossian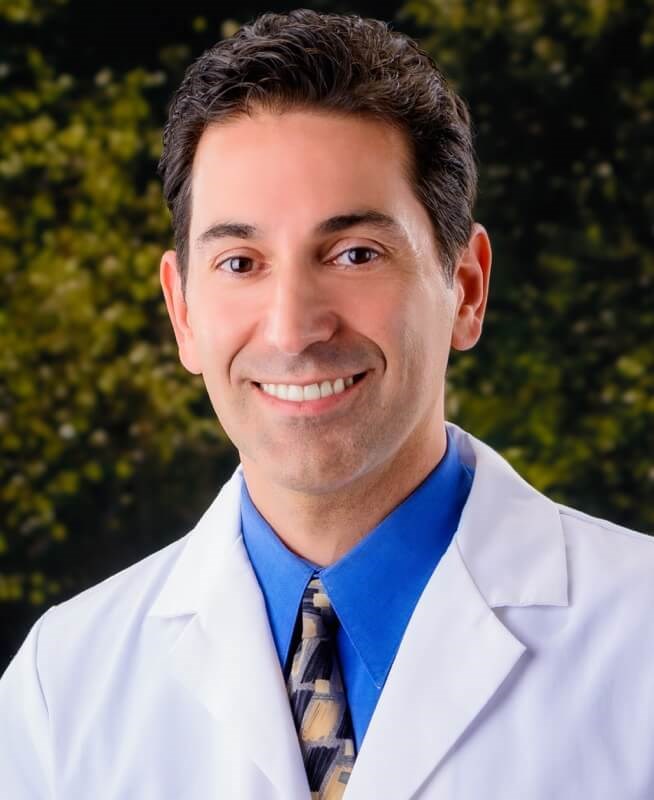 Reviews
I Really Enjoy going to King House Dental... The staff are really friendly and honest on every visit.
Dr.T's King House Dental Group was a very professional, polite and welcoming office. It was my first visit and am so pleased I made a great choice to switch Dental offices! Dr.T was a friendly down to earth and highly experienced dentist. Looking forward to my next check up in 6 months 👍🌞
Before coming to King House Dental, I was really nervous about the dentist. My previous experiences have not been the best and have left me with major anxiety. King House dental is wonderful. Literally every one of the staff members was friendly and inviting. The place itself is very nice and cute. Dr. T didn't make me feel rushed but was very informative and addressed my anxiety. I only have great things to say about them!
I am someone who strongly dislikes going to a dentist. When I first went to King House Dental I hadn't been to a dentist in many years. The staff are all so nice and compassionate they made me feel welcome and at ease seeing a dentist again. Dr T is very professional and explains your dental hygiene and needs in a clear and concise manner. He has a great sense of humor. He is very patient and understanding. I would recommend King House to everyone, especially those who have avoided going to a dentist for fear of having someone with sharp implements and needles navigating in your mouth. Great location in Redlands also. Thanks Dr. T and your amazing staff for all your good work.
Like many, I'm not very fond of going to the dentist. I can now say I dont mind time & time again going to King House Dentist. All the staff at KHD made my family & I feel like we're apart of their family. Dr. T is outstanding & made me feel so at ease with the level of anxiety & fear I had. All staff are so kind. I couldn't be happier that I finally found a dentist that not only do I trust but who's work is exactly what I was looking to find. When Dr. T did finished my cosmetic procedures of correcting my smile the way I wanted, I seriously wanted to cry because I have not seen my teeth look that amazing in years. I can't stop smiling now. Thank you Dr. T & Staff :) LOVE THIS PLACE!
4.9
312 Total Reviews
ABOUT KING HOUSE DENTAL
Serving patients throughout the greater Redlands, CA area, King House Dental is not your everyday dental practice. Situated in a historic landmark house, but upgraded with the most advanced dental technologies of today, King House offers a relaxed, quaint experience for patients, blended with the latest procedures and techniques, and overseen by a wonderful, caring staff. The American Dental Association (ADA), the Center for Disease Control (CDC), and the Occupational Safety and Health Administration (OSHA) provides our Redlands dental office with highest standards to help keep infection under control. We also understand that many individuals fear the dentist and experience anxiety during their appointments. For this reason, we have highly-trained professionals to help create calming, effective dental care with sedation dentistry when needed. Providing patients with cosmetic and family dentistry services, Dr. Steve Tatevossian is dedicated to helping patients restore and enhance their smile's natural beauty. We invite you to take a tour of our amazing dental facility.
Mission Statement